Description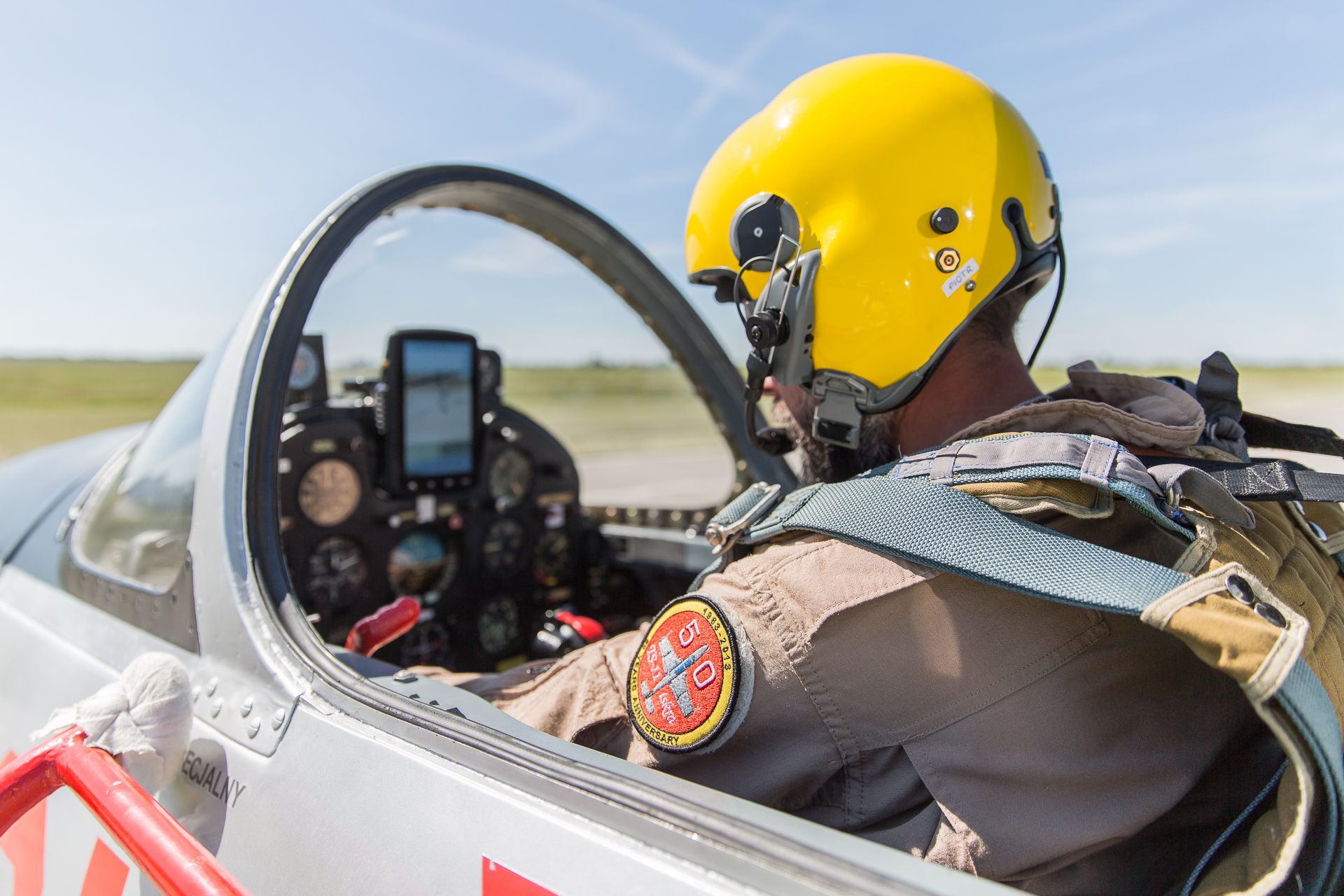 The plane with the serial number 1214 was produced on October 30, 1974 and delivered on November 12 same year to 5401 unit (38th Air School Regiment), where it flew on May 8, 1975. On that day, 1214, was moved to the Technical School of Military Aviation in Zamosc, where it was used until January 23, 1976. On February 4, 1976, Iskra returned to 38th ASR, where it remained until October 16, 1986. On this day the machine went to 5256 unit (58th ASR) and was there until November 9, 1989. On November 17, 1214 it went to 3117 unit (3rd Pomeranian AB), where it was used until January 21, 1991. On July 26, 1991 it was returned to 58th ASR and was flying there until February 23, 2006. In the meantime 58th ASR was renamed to the 1st Aviation Training Center. During the operations of TS-11 Iskra bis D with tactical number 1214 has undergone two general repairs: 9 October 1986 – January 21, 1988 at WZL-2 in Bydgoszcz and January 14, 1999 – December 16, 1999 at WZL-3 in Dęblin. During it service, Iskra flew 2880 hours and 39 minutes, performing 6,100 landings. Her last flight took place on April 14, 2004, with the lieutenant pilot Krzysztof Kłaczyński at the controls. On February 23, 2006, the aircraft was taken out of service and transferred to the Military Property Agency.
In November 2013, the plane went to White-Red Wings Foundation. The initial purpose was to rebuild the aircraft and restore it to a flying state. After obtaining the permission of the Civil Aviation Authority for the reconstruction of the plane, a team of experienced aircraft mechanics commenced work. In just 6 months the plane was rebuilt and allowed to carry out flight tests.
The first flight of the aircraft which received SP-YBC registration took place on the weekend of 18-19 October 2014 at the Lublin EPLB airport. Due to the low cloud base on Saturday, only attempts were made to taxi quickly on the runway. However Sunday greeted us with a beautiful weather. The experimental pilot, Sławomir Hetman, made a test flight of an airplane that performed exemplary. It was the first detachment from the earth after almost a decade's break. Thus, the last stage of the reconstruction of the aircraft has ended.